Climate Coaching Action Day, 2023
The fourth Climate Coaching Action Day takes place on 2nd March, 2023
This initiative was launched in 2020 by Coaching at Work, but although we mark it, too, it was always intended to be an invitation for others to embrace, as have organisations, including the Climate Coaching Alliance (CCA), professional coaching and coaching psychology bodies, coach training organisations, including the Academy of Executive Coaching and Positivity Coaching.
Find out what's on here!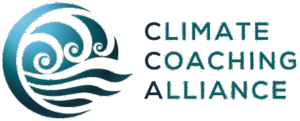 We'll share events on Climate Coaching Action Day and Coaching at Work social media.
The Climate Coaching Alliance (CCA), will be running a Global Festival, 2 to 31st March. The theme is: Tools for Transitions Navigating the Paradoxes, Polarities and Paradigms in Climate Coaching
02 – 05 March, 2023: 9 Live Keynote Speaker Events
06 – 31 March, 2023: 2 Live Events Each day. 1 Reflection Day Each Week; 1 Rest Day Each Week
Visit their website for further information.
Previous Coaching at Work Podcasts for Climate Coaching Action Day
Follow us, spread the word, and post what you and others are doing on Climate Coaching Action Day: