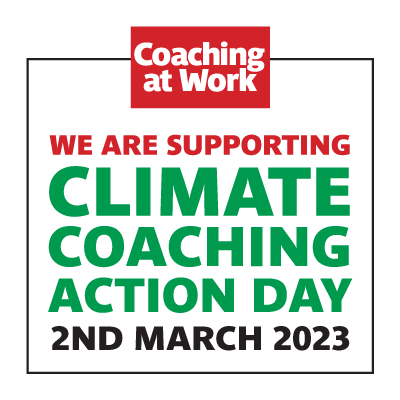 Climate Coaching Action Day was launched in March 2020 by Coaching at Work with the aim of establishing a global annual celebration and promotion of climate coaching. Many including individuals and organisations such as the Climate Coaching Alliance have embraced the initiative.
The Climate Coaching Alliance (CCA), will be running a Global Festival, 2 to 31st March. The theme is: Tools for Transitions Navigating the Paradoxes, Polarities and Paradigms in Climate Coaching
02 – 05 March, 2023: 9 Live Keynote Speaker Events
06 – 31 March, 2023: 2 Live Events Each day. 1 Reflection Day Each Week; 1 Rest Day Each Week
Visit their website for further information.
---